Event Live Streaming Services New Zealand
Corporate Events, Funerals & Weddings - Auckland, Wellington, Christchurch.
GET PRICING
CALL US


Video Events
Video Events are a professional team of videographers and photographers that specialise in online video live streaming. We work with families, small and large businesses and the government to stream flawless HD content via the web with our professional Live Streaming Service.
Live Streaming Services
Team Video Events provides Live Streaming Services to our clients nation wide. Since the great beginning of this fairly new technology we have been working with top brands and government organisations alike to provide a solution for their needs. Video Events works with the latest technology so you can be sure your live stream event goes on without any problems. Our team will monitor audio and video for webcasting. We will also work any on site switching for multi-camera feeds.
Video Events for Quality Event Live Streaming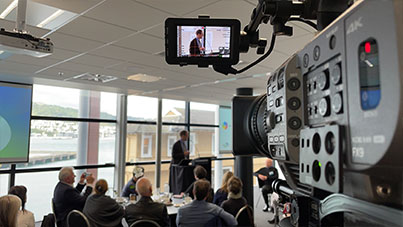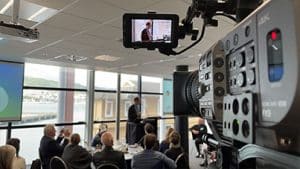 Sam answered our last minute SOS call and was able to assist is with the Live Stream of my Dads Funeral. Very Professional set up and a Quality Stream as well. highly recommended and A+++ Service 👌🏽🙏🏽🙏🏽🙏🏽
Carolyn Sylvester
2022-11-29
Sam assisted us with a live stream (3 cameras and 3 microphones) of an interview and musical event. It was great to have someone we could trust looking after the livestream. Great.
We couldn't recommend anyone more!
Auckland Live Streaming has been pleasant and professional to deal with. Very accomodating to events that need top quality screening. Sam was very helpful and easy to deal with. Highly recommended!!
Great job Sam! Fantastic communication and delivered what we wanted. Would highly recommend you to anyone.
Was so great to have Sam do this for us. He dealt with streaming from a difficult location with ease.
Friendly and efficient communication, excellent product, and really competitive pricing. Highly recommend
I was looking around last minute for someone to do the live stream for my fathers funeral as plans changed. VideoEvents was one of the first that popped up on my Google search. Sam responded straight away, answered all my queries and questions quickly, gave me one fixed cost and that was that. Very friendly, professional and great at what he does! My family overseas enjoyed the livestream. I can't thank you enough for your services.
Jessica Chapple
2021-02-03
We had a great experience with Sam from start to finish.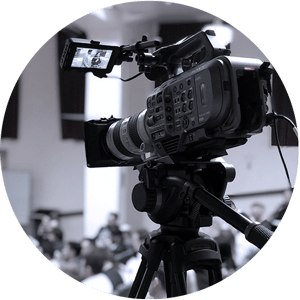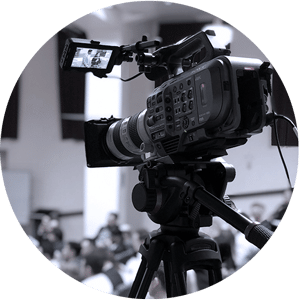 Live-Streaming
Are you looking for an Auckland, Wellington or Nelson Video Live-Streaming service? We can help broadcast your event live on the web on your own private or public channel. This is especially great for funerals where friends and family can't make it to the event.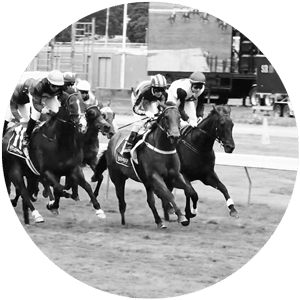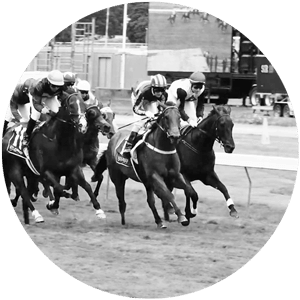 Event Capture
You take care of planning, we will take care of the videography. We capture events and produce highlight reels, snippets and full-length edits for our clients. We cover most events from your local dance competition, funerals, weddings to full scale corporate events and training sessions.
Professional Live Streaming Service based in Auckland New Zealand
If you are organising an event and looking for a professional Auckland live streaming services provider to webcast your event, then let's get the ball rolling by filling out out super easy quote form. We also service the Wellington region.
Whether your event is a conference, business meeting, funeral, wedding or work function, Auckland Video Events will go the extra mile to ensure the quality of your event runs as smoothly as possible.
Why Choose Professional Broadcasts
You might be wondering why you'd opt for professional broadcasts over a simple smartphone recording, and let's paint that picture: imagine the crisp, high-quality video, the perfect sound capturing every word, and the expertise to ensure smooth streaming – it's a difference like night and day.
From corporate events to weddings or even funeral services in New Zealand, our NZ livestream provides you with top-notch quality that can't be achieved through mere phone footage. With our video streaming services, we ensure uninterrupted live streaming NZ wide with tailored solutions to fit your unique event needs.
As part of our commitment to delivering premium service, we offer more than just live streams; we provide full event video services from start to finish. We'll not only stream your event but also record it for future reference or distribution. This ensures that no magical moment or key point is missed out on due to technical glitches.
And speaking of business matters, having professionally captured videos can enhance your next business conference or virtual meeting as they provide an immersive experience that feels as close as possible to being physically present at the venue.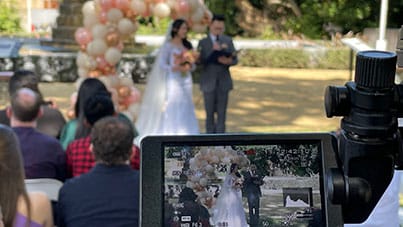 Video Live Streaming is here to stay.
Don't let covid stop your event. Stream it live on the web!
Our team makes sure your event streams nicely through either Vimeo, Youtube, Facebook or a private web page. We can also set a countdown timer so you can send the event page out to your audience via email and make sure they all me it to the stream. Much like the team at Live Streaming Brisbane and Tampa Live Stream, we take quality video production seriously.
Live stream government events
Live stream corporate events 
Live stream weddings and funerals
Live stream conferences
Corporate
Business Conferences and Virtual Meetings
In today's fast-paced business world, it's essential to keep communication flowing smoothly, and that's where virtual meetings and conferences come into play. We at Video Events understand the importance of seamless presentations and clear discussions for your corporate needs. Our video live streaming services are tailored to provide high-quality videos with zero lagging or buffering issues – ensuring a professional look and feel throughout your conference or meeting.
Whether you're hosting an annual board meeting, training sessions, product launches, or even an international conference – we've got you covered. With our cutting-edge technology, we bring the experience of a physical meeting right to your doorstep.
Moreover, we believe in making your event interactive and engaging for all participants; this isn't just about broadcasting a one-way conversation. We incorporate features such as real-time chat options, Q&A sessions, polls, and much more. This ensures that despite being physically apart, all attendees feel involved in every part of the proceedings. And don't worry about technical glitches; our team is on standby during your event to handle any unforeseen issues promptly so that you can focus solely on delivering impactful content.
From planning stages to execution – we're there every step of the way!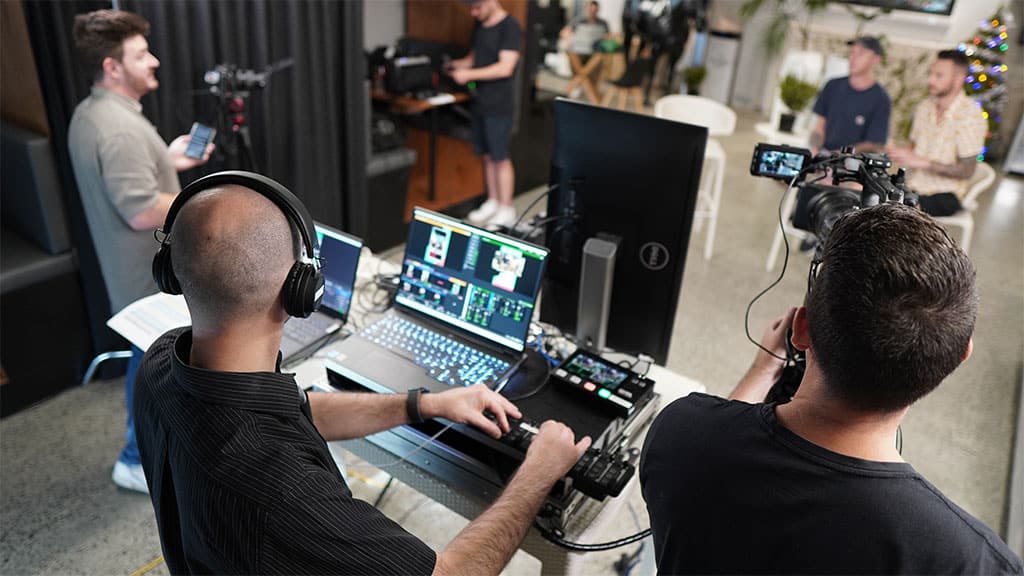 Funerals
Honouring Life: Live Stream Funerals
Even during those tough times when we say goodbye to loved ones, it's crucially important to celebrate their lives and share the grief with others.
At Video Events, we understand how important these moments are and strive to provide a service that allows family and friends near and far to pay their respects.
With our professional live-streaming services for funerals, you can ensure that no one misses out on saying their goodbyes or sharing in the memory of a life well-lived.
Our team knows how sensitive these situations can be, so we make sure to handle everything with the utmost respect and care.
We offer high-quality audiovisual production which captures every moment while ensuring your guests feel as if they're right there with you.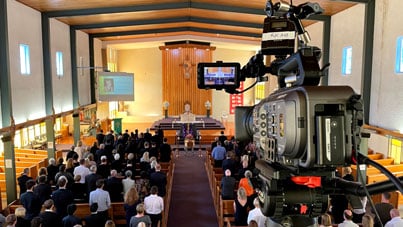 Weddings
Capturing Your Special Day: Matrimonial Celebrations
There's no denying it, matrimonial celebrations are a once-in-a-lifetime experience that deserve to be captured in the most spectacular way possible. We understand how important this day is for you and your partner, which is why we aim to make it as memorable as possible with our live streaming services.
Our professional team will capture every moment of your wedding ceremony, from the exchange of vows to the first dance at the reception. We ensure that every detail is recorded in high definition video so you can relive these precious moments whenever you want.
Our dedication doesn't just stop at weddings, though. In all aspects of life – even those harder times – we're committed to helping honor and remember loved ones.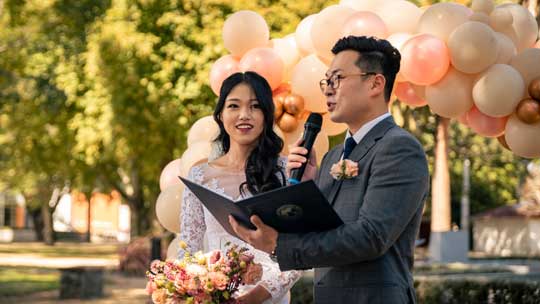 The Team Behind Your Stream
You'll be amazed at the passionate professionals who put their heart and soul into ensuring your stream is nothing short of perfect!
Our team consists of experienced videographers, tech-savvy streaming specialists, and friendly customer service representatives. Each one plays a crucial role in delivering top-notch live streaming services for your corporate events, weddings, or funerals. With years of experience under their belts and the latest technology at their fingertips, our team ensures that everything runs smoothly from start to finish.
1. **Videographers**: Our talented videographers capture every moment with precision and care. They know exactly how to position cameras for optimal viewing angles and have an eye for detail unmatched by others in the industry.
2. **Streaming Specialists**: The technical side of things is handled by our streaming specialists. These techno-wizards make sure your event streams flawlessly across different platforms without any lag or downtime.
3. **Customer Service Representatives**: Last but certainly not least; our amiable customer service reps are always ready to assist you with any queries or concerns you might have before, during, or after the event.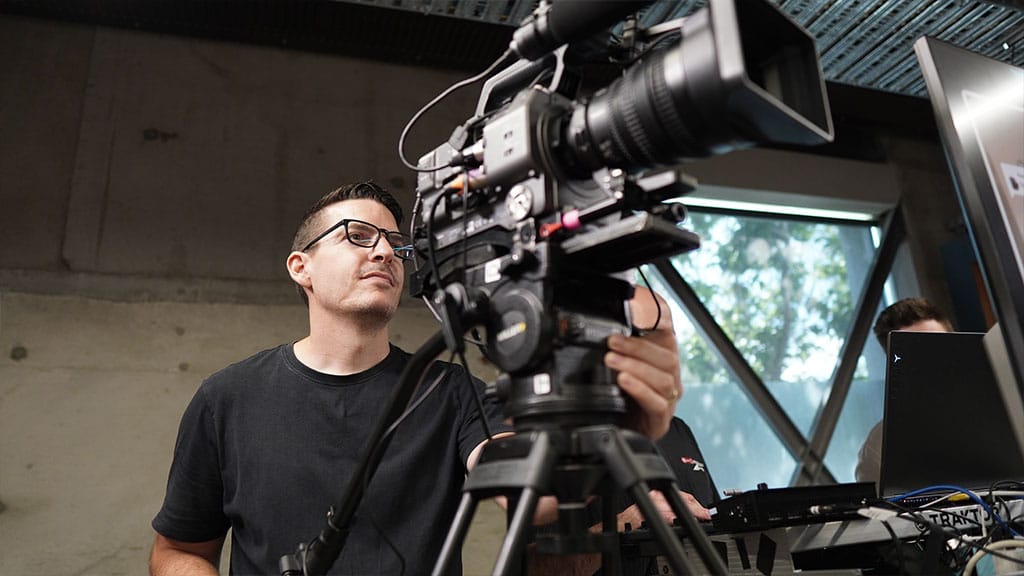 Why Video Events is a Great Choice For You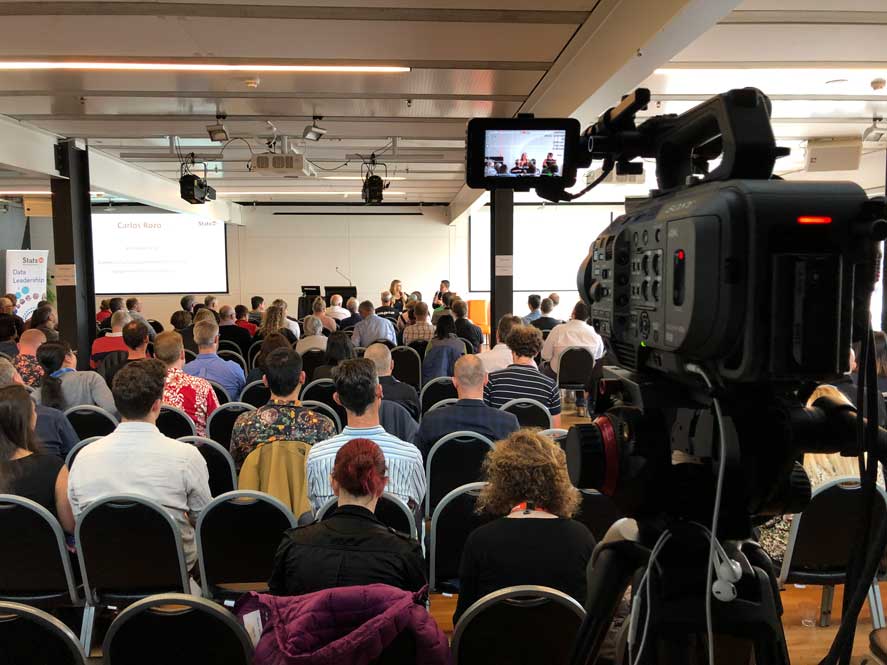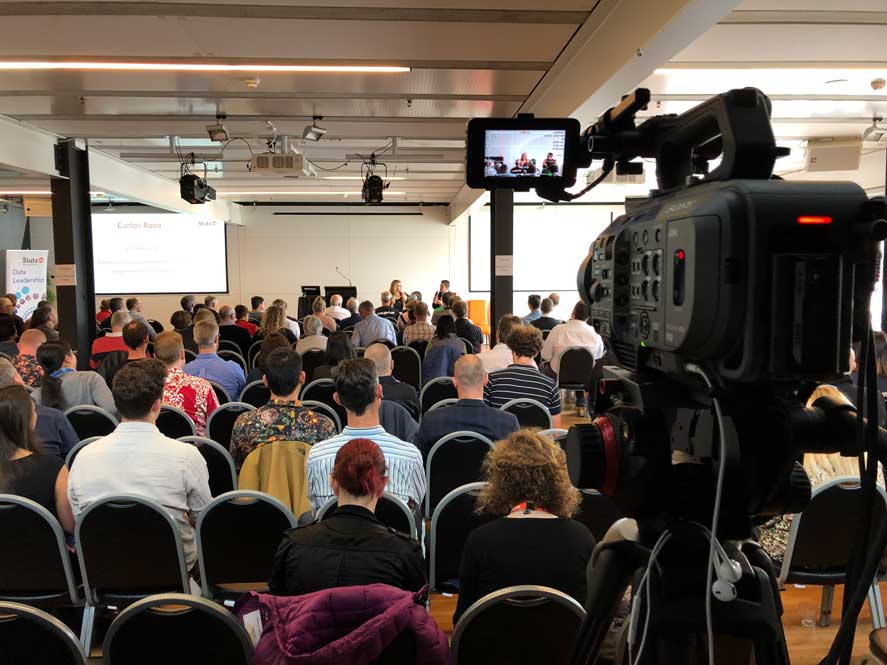 Easy to Get a Quote
Let's start – Getting a live stream or event record quote with us is super fast and simple. Just fill out the online quote form. This gives us all the info we need to make a quick estimate for your event.
We Know the Video Tech
All live events are different with their own unique challenges. Because we have been in the Auckland event video production game for so long, we know how to solve problems. The minute we walk into the event's venue, we make sure the internet and video are working perfectly for live streaming.
We are Quick
We like to do a pre-site visit to your event's venue to make sure everything will run smoothly on the day of streaming. This enables us to set up quickly on the day and pack down afterwards.
We Cover
Event videography, Event Live Streaming, Event Presentations, Event Photography, Weddings, Funerals, Tangis, Burials, Corporate Events.
.
Frequently Ased Questions
What is a Live Stream?
Event Live-streaming is now an essential tool made popular by Covid19. When done well, a live video of an event is a great professional way to share via the internet thanks to the ever-expanding 4G and 5G networks. We give you a special link to share with your family and friends. Perfect for streaming Weddings, Funerals and corporate events such as corporate functions. Event Live Streaming can be basic as a single camera and complex as 5 cameras accross multi platforms. 
How is it done?
Thanks to New Zealand's strong 4G and 5G networks, live streaming in Auckland is more possible than ever. If you are looking for a simple 1 camera stream or a full-on 3-5 camera with a sound desk and live graphics, we can sort you out. We will chat with you over the phone to discuss the requirements needed and then pop over to the location to scout. Once we are happy, we create your own private link to share – This can either be private or public. In most case scenarios we don't actually need to do a site visit if we are confident there's great internet there.
How much does Live Streaming cost?
Live streaming is often a custom job, so the price of live streaming video will vary based on the event size, how many cameras are needed, length of the event etc.  Additionally, we are the premium provider in Auckland and Wellington, meaning that we are not always the cheapest option. Our clients come to us for quality streaming giving them peace of mind on the day o their event. Fill out the quote form, let us know what you're looking to do, and we'll give you a quick quote.
What happens after the live stream and can I keep the video?
After the webcast has ended, we can keep that stream saved on that same shareable link via Vimeo or Youtube and can also a Google Drive link. If there's editing needed, we can easily edit the video and replace it in that same link. It's up to you if you want to download the video or just leave it on the link. It's yours to keep.